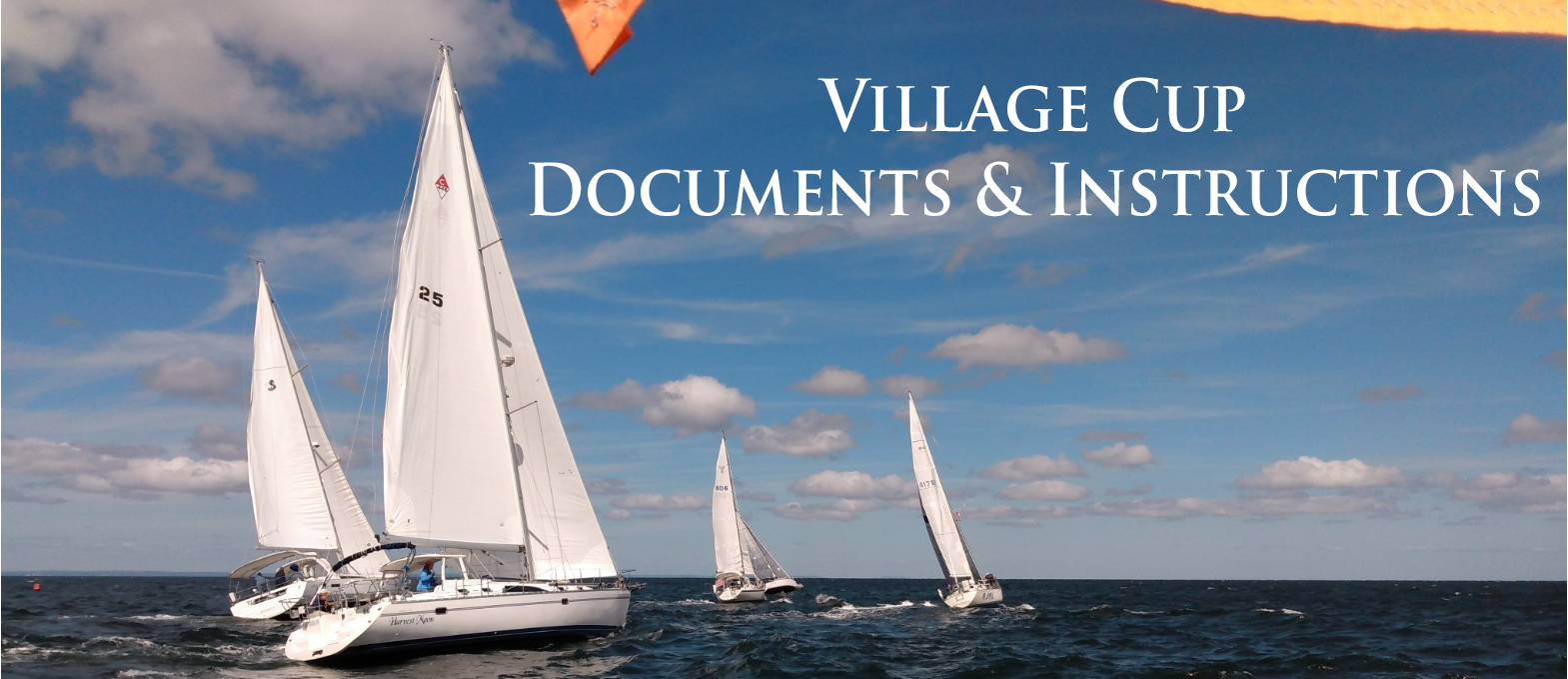 Port Jefferson Village Cup
Parade and Race Information & Results!
The 2023 Results can be found HERE (click)!


The Village Cup Regatta has two parts on the water for participating sailboats: A Memorial Parade of Boats, and a Race.
The Parade runs from the outer harbor on the west side, south toward the town dock (next to the PJYC Docks), and across the waterfron heading east. See the 'Parade Instructions' for more details.
The Race is a 'For Fun' race where participating sailboats host guests from The Village of Port Jefferson and Mather Hospital as part of our Village Cup Charity Fundraiser. We STRONGLY discourage aggressive use of the sailing rules. See the 'General Instructions' for guidelines as well as the 'Sailing Instructions' which have mark locations, division times, etc.
The race boats are divided into two teams, the 'Mather Hospital' and the 'Port Jeff Village' team. The winning team gets to take the trophy home to proudly display for the next year!
The racing boats are also split into 3 divisions (groups). Each division is a group usually of 8 to 10 boats having the same starting time. This allows the boats plenty of room at the start. The divisions start 6 minutes apart to allow spacing.
Schedule:
Skippers Meeting: Friday September 1st 7 PM at the club.
Village Cup Day: Saturday September 9th
09:00 AM – Checkin at the Port Jefferson Yacht Club lower parking lot. Park in the upper lot. Pickup skippers pack, streamers, and bracelets for the party later on. Meet your crew and guests, get pictures taken and head to the boats!
10:00 AM – Be aboard the boats and head to the northwest end of the harbor. See the 'Parade Instructions' for details.
11:00 AM – Parade start.
11:30 AM – Parade Ends. Head to dock/mooring and have lunch.
12:00 Noon – Head out to race area. About 1.5 nm NE of the harbor breakwater.
01:00 PM – First division 'warning' horn. See the 'Sailing Instructions' for details.
03:00 PM – Latest time to finish the race.
04:00 PM – Party at the Village Center! Food, Drinks, Raffles, Auctions, Awards!
Documents:
For any questions, contact:
Dave Hubbard
PJYC Fleet Captain
davechub@gmail.com
1-516-313-7617