The Tuesday Night Spring and Summer Series & Fall Saturday Series
PJYC in 2016 built on its tradition of being a club centered around sailboat racing. With the introduction of our own committee boat and designated team of volunteers manning it. Our race quality has immensely improved making it easy for first time racers and keeping the seasoned sailor excited.
We introduced our own Olympic circle in the sound giving us great course selection for spinnaker and non-spinnaker boats alike. In 2017 we will build on the success of our Tuesday night program where we had 25 boats on the line. We will be adding a second Non spin division and will offer j24's their own start.
The after-race fun will continue at the club with the bar open, results, nightly awards and watching the video of the starts.
For weekend events we have added a pursuit race that will have a women's division. If you have not sailed with us in a while give us a try our racing events are open to anyone.
2017 RACING SERIES INFORMATION & OVERVIEW: See all documentation below.
ON-LINE REGISTRATION LINK: https://www.regattatech.com/clubs/PortJeffersonYC
2017 Ratings: 2017_PJYC_Ratings
Visit our Racing Crew board on Facebook.
---

2017 Race Series Schedule
JOIN US FOR A GREAT SEASON OF RACING: REGISTER HERE
2017 Ratings: 2017_PJYC_Ratings
Spring Series – Tuesday Nights
May 30th
June 6th,13th,20th,27th
July 5th Wednesday night

Summer Series – Tuesday Nights
July 11th,18th,25th
August 1st,8th,15th,22nd,29th

Fall Series – Saturdays
September 23rd,30th
October 7th

ADDITIONAL RACES INCLUDE:
Harbor Cup (See Below) June 17th
PJYC Harbor Cup NOR2017
Town Cup/Women's Challenge (Pursuit Style Race) July 22nd
towncup womens NOR 2017
Village Cup Regatta & Fundraiser September 9th
---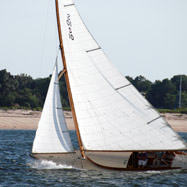 Port Jefferson Yacht Club Harbor Cup
Saturday June 17th
REGISTER HERE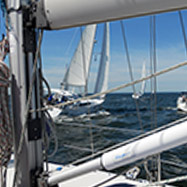 Port Jefferson Yacht Club Village Cup Regatta
Saturday September 9th

Port Jefferson Yacht Club Fishing Tournament
Saturday June 11 and Sunday June 12

---
Racing Documents to Download and Review
Fleet Captain: John Pearson, redskyj105@gmail.com
Additional Information of Interest
---
Race Archive